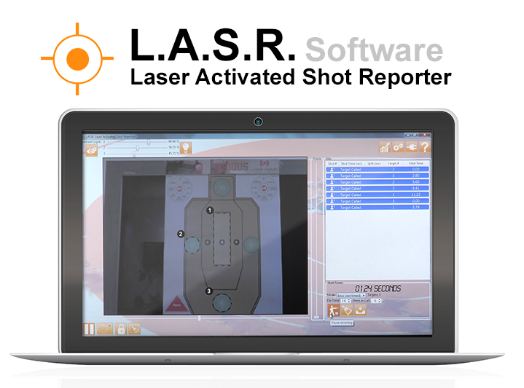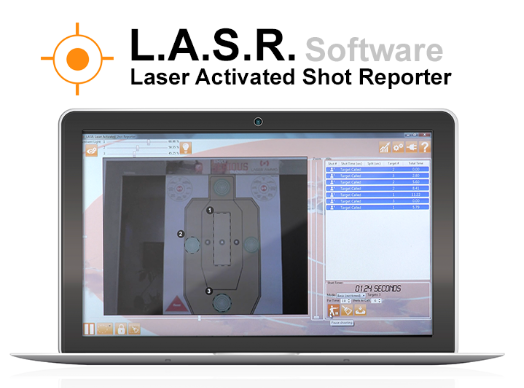 The L.A.S.R. Pro software provides the user with instant feedback on shot placement and times. When shooting with the SureStrike™, the software detects the laser pulse, emits an audible tone, marks the location of the shot, and notes the time.

You can use the software with a red or IR SureStrikeTM cartridge (with the applicable regular or IR webcam).
Software Features:
Shot tracking on multiple targets

Shot timer modes: Basic (not timed), Immediate Start, Random Start, Random Start with Par, and Call Targets

Adjustable delay for random start timer modes

Adjustable hit-size diameter

Adjustable hit colors

Automatic calibration to ambient light

Adjust camera settings from within the application

Reactive targets - optionally, a sound can be played with each detected hit •Special-purpose targets -- choose an action to be performed whenever a target is hit

Save targets for later analysis

Save targets for multiple shooters

Delete old, unwanted targets

Print saved targets

Edit the name and drill of previously saved targets

Race mode to track shots for multiple shooters (up to 9 shooters on their own targets) •Diagnostic mode to display any movement during trigger break

Multiple shot sound libraries

Target down mode to train for shooting until the target goes down

Reload mode to simulate emergency reloads

Free upgrades 
Minimum System Requirements
Operating system: Windows Vista, Service Pack 2 or newer (Including Windows 7 or 8)
CPU: 1.0 GHz or higher
RAM: At least 2.0 GB of RAM
Hard Drive: 100 MB of free hard drive space

If you have purchased your computer within the last 3-4 years, your computer is very likely at or above these minimum specifications.