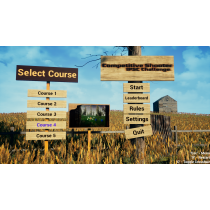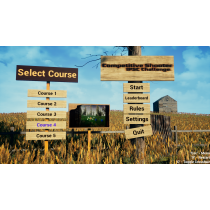 The first of a new line of next generation add-ons for the Smokeless Range!

IPSC shooting represents an exciting form of sport shooting that was established to promote, maintain, and advance practical marksmanship skills among shooters.  Multiple targets, moving targets, targets that react when hit, penalty targets, or even partially covered targets, obstacles, and competitive strategies are all a part of IPSC to keep shooters challenged.
The Laser Ammo Competitive Shooter / IPSC Challenge package combines all of that to allow a shooter to train from the comfort of their home or office with their own firearm or with one of our blowback/recoil operated training firearms. 
Experience all the exciting action and targets you would expect in an intense IPSC course including Moving Targets, Texas Stars, and so much more all in custom next-generation graphics and sound. Enjoy five (5) separate courses designed to never get old, teamed up with the convenient and easy set-up of Laser Ammo's reliable Smokeless Range.